Integrated Farmer Development Programme

The Agri BEE Sector Code was published in December 2017, formalising the transformation targets for the South African Agricultural Industry. Through the enforcement of this Code, Government will be placing a renewed focus on transformation in the Agricultural Industry. Not many black farmers in South Africa have made meaningful progress towards commercialisation. OABS recognises that a lack of capacity has been one of the biggest barriers towards commercialisation for these farmers.
In order to assist industry role players to address this pressing issue, OABS has devised a Farmer Development Programme that focuses on structured capacity building.
One of the key drivers of the agricultural industry today is the level of industrialisation required to meet the consumer demand for quality, affordability, choice and safety. Increased urbanisation and population growth are exponentially increasing the pressure on agriculture to provide in the nutritional needs of the consumer in a healthy and sustainable manner.
Emerging farmers need to respond to the changes in market demand by producing sustainable products that are affordable and safe. To do this, they need to be part of a recognised value chain.
Research has shown that successful commercialisation of emerging farmers depends on a number of key success factors, one being the incorporation of the farmer into a recognised value chain.
Being part of a value chain creates an opportunity for the emerging farmer to access the main-stream agricultural sector and reduces the risk for all parties involved; hence, capacitating emerging farmers will create an opportunity to fully develop the agricultural sector, resulting in sustainable agri businesses that will support structural transformation and job creation.
// Value Chain Participation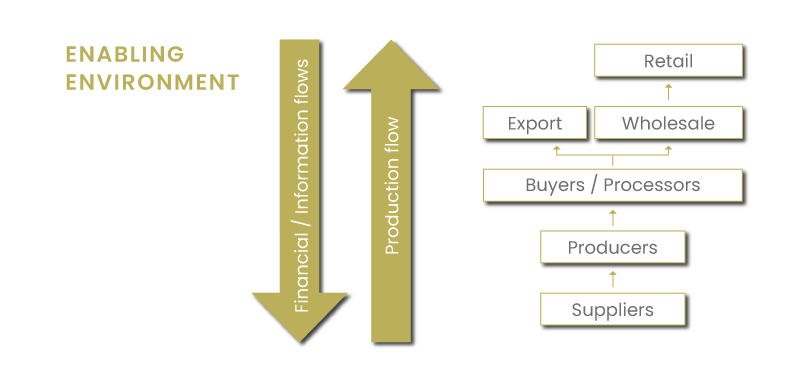 Trust & cooperation
Governance Market power
Innovation & upgrading
Sound management
Provide for own needs
Access to finance
Institutional support
Dedication
Resources

// OABS INTEGRATED FARMER DEVELOPMENT PROGRAMME
The OABS Integrated Farmer Development Programme will provide participating emerging farmers with development services such as whole farm assessments, development plans, skills transfer, mentorship, accounting services, ortho-mapping and project management services.
The programme will enable these farmers to implement the key success factors required for successful industrialisation and commercialisation.
The focus will be on skills transfer, market readiness and market access. Emerging farmers will be enabled to transition to existing, recognised value chains.
// CAPACITY BUILDING LIFECYCLE

The daily operations of the programme will be managed by OABS Development (OABS). OABS has been providing agricultural business solutions since 1997, incorporating some of the best qualified and experienced consultants and researchers into their team; they are therefore able to offer extensive professional services ranging from strategic planning, due diligence, farm valuations, small farmer development, to agricultural economics.
// OABS DEVELOPMENT
Those who want to get involved and support the OABS Integrated Farmer Development Programme can do so by sponsoring the development of one or more emerging farmers. All contributions from participants will qualify as Enterprise and/or Supplier Development expenditure in terms of the BEE Codes of Good Practice. To the extent required, OABS can offer participating corporate funders the opportunity to brand the Integrated Farmer Development Programme, or parts thereof in order for them to enhance their own market exposure.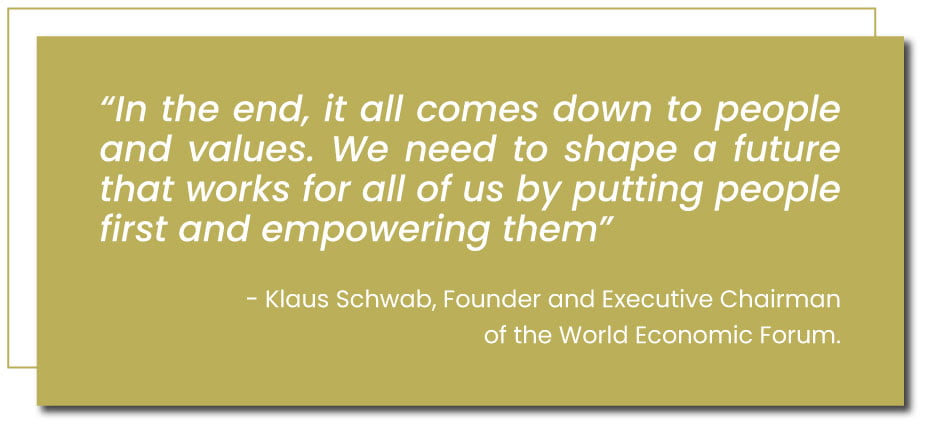 For comprehensive information on the programme please contact OABS Development
Paarl Office
Tel: +27 87 095 2108
email: daan@oabs.co.za
George Office
Tel: +27 44 150 0019
email: hamman@oabs.co.za